Hello again my wonderful OBVB readers. Today I have author Raymond Masters with me. He is the author of the new Forging Truth, an exciting new book full of superheroes and mystery. Join us and find out what superpower Masters would love to master and for a chance to win this exciting new book.
OBVB: Welcome to Offbeat Vagabond Mr. Masters! To start things off, can you tell us a bit about yourself?
RM: Thanks for having me. Let's see… In a nutshell, I'm a superhero, a good friend, a cool geek, just a guy, and a writer.
OBVB: When did you realize you wanted to be a writer?
RM: When I was a fetus, probably. I'm sure my mom was reading some Stephen King or Dean Koontz that piqued my interest and/or warped me in the womb.
OBVB:
Any authors that inspired you?
RM: There have been a few, but the most prominent of these is King. I know, that's kind of a cliché, but that's what happens when you're the Big Guy in the business. There are other mainstream and Indy novelists that have grabbed me, as well as some comic writers like Geoff Johns, Mark Waid, Gail Simone – just to name a few.
OBVB: I know you are a huge comic book fan. Which comic book is your absolute favorite?
RM: Oh great, now I have to be cliché again: The Death of Superman collection was my first comic of note and it's my favorite for a few reasons. It was an awesome read and as a kid, I had no idea Superman would be back someday. I read most of it in the back of an old, blue station wagon during a trip to Texas with my folks.
OBVB: If you can have any superpower, what would it be and why?
RM: Different days might yield varying answers here. Today, I'd probably choose time travel to go back to the start of the weekend. Normally, though, I answer flight.
OBVB: Your book Forging Truth came out in December. Can you tell us what it is about? And where did the idea come from?
RM: The idea for Forging Truth evolved in phases over the course of 10 years. I've wanted to be a writer forever and loved superheroes forever. So, I put both desires in a tumbler, shook them up, and out popped Forging Truth. It's funny to think that some of the coolest elements and characters never even existed in the book's original conception.




The Truth Saga is one guy's quest to discover why he's been so drastically altered. What will he do with these powers now that he has them? Kade Truth is an everyman that screws up as much as the rest of us, but he has a pretty good head on his shoulders. He doesn't always save the day, but he's learning just what being a hero – super or otherwise – is all about.
OBVB: If your book was to be made into a movie, what actors would you like to play your characters and why?
RM: I really don't have any lined out. Maybe some unknown would be better suited to some of these guys. I'm really too close to the characters to ask, but… Hmm… Okay, I just did some searching. These are just off the top of my head.






Caduceus:

Stone Cold Steve Austin (But not quite!)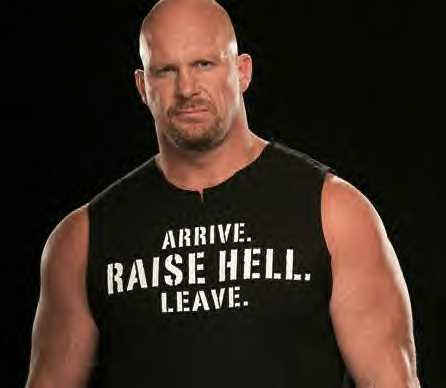 Meow Fang:

Reila Aphrodite
Jessie:

Elisha Cuthbert (24)



Stephen Marks:

Jansen Ackles (Supernatural)



Richard Van Parsen:

Mark Pellegrino (Lost)



Donald Bishop:

Michael Emerson (Lost)
OBVB: Any books coming out or have already been out that you want to add to your bookshelf?
RM: I wish I could lock myself in a room with all of Jim Butcher's Dresden Files books. I've listened to the first two on audiobook, but I just would love to read them, beginning to current, in one caffeinated frenzy.
OBVB:
Last but not least, are there any upcoming projects coming up that you can tell us about?
RM: Absolutely. I'm working on book two of The Truth Saga. Corrupting Truth starts off a couple of weeks after the events of Forging Truth. It's the next step in Kade's journey. Corrupting Truth picks up threads from the end of book one and deals with a certain prophesy. Sshhh!
OBVB: Thank you so much for visiting Offbeat Vagabond. It was amazing having you.
RM: Hey, I appreciate it. Hope everyone enjoys the book. I'm including some links to my blog, etc. You're definitely invited to drop me a line there and say hi. Let me know your thoughts.
Thanks,
Raymond
*********************************************
More on Raymond Masters and his work here:
*********************************************
Excerpt & Giveaway Time!!!
Excerpt:
Set up to Chapter 5: In Training
"Good morning, sunshine. Are we ready to get a start, then?" Caduceus was dressed in one of his customary t-shirts and cut-off shorts. These were of the homemade variety, with strings dangling down his legs. "C'mon, up and at 'em."
"Just a few more minutes. Go have some coffee or something," I said in full-on sleep murmur.
"Oh, that's a great idea. I'll have some coffee. Why, I hadn't thought of that. A few more minutes, then. See you in a bit." With that, he turned and went out of the room. I was just about to nod off, again, when I smelt the ozone smell of a thunderstorm. This was followed, in short order, by an arc of electricity from the hall to where I lay. I was lying facedown in the pillow, and was, thus, highly prone to a sneak attack from behind. The lightning struck me square in my left buttocks. "Yeow," I screeched, "What was that for?"
"Oh, that? That was my friendly way of reminding you I had already had my morning's coffee during the third and fourth time I tried to wake your sorry lump up! Now, GET UP AND FIX MY ROOF! Stop by the kitchen and grab ya some breakfast on your way out. I made my five-pepper omelet, and I'm eager to see if you can stomach it."
"Sure, that sounds lovely, C. Just what I need, in fact: might as well have both the inside and outside of my butt burning because of you."
*********************************************
One winner will win a Kindle (International) or Paperback (US) copy of Forging Truth by Raymond Masters. All you have to do is fill out the Rafflecopter form below. Good luck!
*Must be a Follower to win
*One winner will be chosen by Rafflecopter
*Contest ends May 21st
*Kindle version is International, Paperback is US only
*Book provided by Raymond Masters
a Rafflecopter giveaway