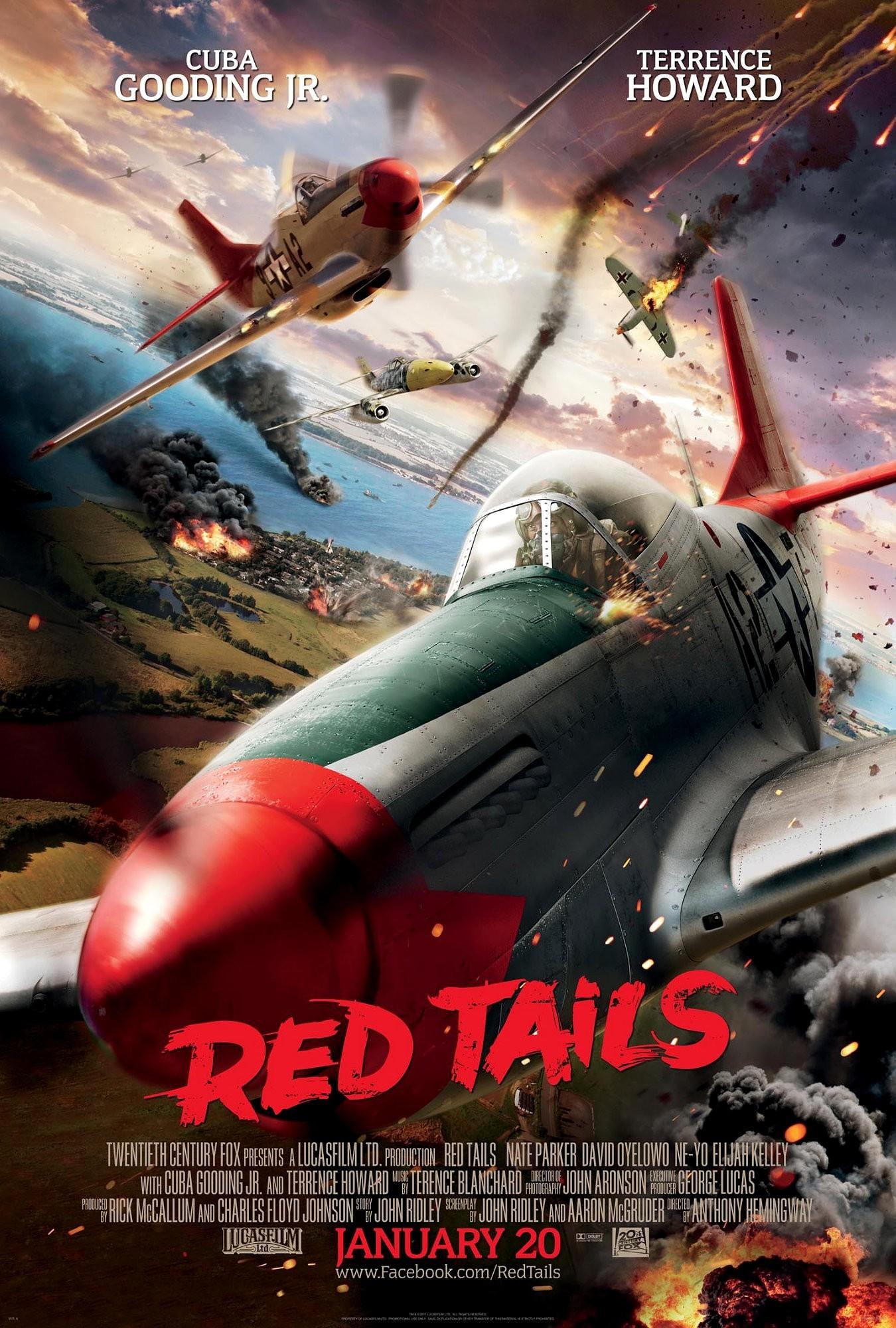 Synopsis from IMDB
Italy, 1944. As the war takes its toll on Allied forces in Europe, a squadron of black pilots known as the Tuskegee Airmen are finally given the chance to prove themselves in the sky - even as they battle discrimination on the ground. It's a tribute to the unsung heroes who rose above extraordinary challenges and ultimately soared into history.
*********************************************
I love a good history movie, but I wasn't so sure about how good this would be. George Lucas is involved and well, his decisions have been questionable over the years. But the movie isn't bad and has a couple of Oscar winners, but this is a far cry from an Oscar-worthy movie which is a shame.
This movie was full of a lot of characters. The problem is the film takes a while to get into the characters. I couldn't get a real grasp of them until halfway through the film. But luckily the actors they chose were pretty good and were able to work with what they had. My favorite character in this movie Joe "Lightning" Little (David Oyelowo). He was the risk taker and the only one I connected with from the beginning. The leader of the group, Marty "Easy" Julian (Nate Parker) was very depressing, but the film didn't focus on that much. He has the weight of his team on his shoulders, trying to live up to his family legacy and he drinks way too much. I wish the film focused on him the most because he was the only one that had a story to tell and I was curious. Then we have other pilots that the film doesn't really put a lot of emphasis on, but were a lot of fun.
I loved the story. This is the story of the men from the Tuskegee program, a big turning point in African-American history. Now I thought this film was going to do something like Inglorious Basterds, have history, but make it fun and badass. Red Tails didn't quite do that. The film takes too long to really dive into the plot. If not for Lightning, I am not sure if this film would have moved much. His crazy actions are what drive a lot of the film forward and he is the only one you get emotionally attached to when its all said and done.
Biggest problem with Red Tails is the character development. They had plenty of characters, but didn't focus much on most of them. The ones they do focus on, we don't learn much about still. Another problem is that this looked like a tv movie. The opening credits alone look cheap. The sound effects when the planes are in air and fighting sound muffled. And Lucas had his hand in this? Not to mention this film is riddled with cliches. The "villain" of the film is some random German dude who always looks pissed and has a scar on his face. Of course he had to be pissed and have a badass scar. It was almost cartoonish.
The only reason I watched this movie was for Terrence Howard. I mean, come on, its Terrence Howard. Cuba Gooding Jr. is in this movie and well he is not nearly as good as he use to be. Red Tails did have its moments, it was fun overall, but again, this was more like a TV movie. So I would say pass, because this isn't the best portrayal of an amazing piece of history. I do highly recommend watching The Tuskegee Airmen from HBO which they recently released on BluRay. I think that portraits this story much better.
Rating: