Author
: KaSonndra Leigh
Series
: A Musical Interlude
Number in Series
: 1
Format
: ePub
Release Date
: March 31, 2013
Pages
: 328
Publisher
: KaSonndra Leigh Books, LLC
Genre
: Contemporary Romance/New Adult
Synopsis from
Goodreads
A New Adult Contemporary Romance
After finishing design school six months ago, Erin Angelo left her tragic past behind in the States and started a new life in Milan, Italy. Burying the grief, silencing her demons, and living a life without any real attachments has worked well for her so far. But when Erin secures her first real job as a budding clothing designer, her controlled world is shaken to its core by the mysteriously sexy director of the local symphony.
Alek Dostov is a man who knows what he wants and how to get it. He's successful, hot, the son of a millionaire, and women all over the world flock to see one of his performances. For Alek, Erin represents the ultimate challenge: sexy, smart, and unaffected by his charms…or so she thinks. Just like Erin, Alek avoids attachments that leave him emotionally vulnerable. But unlike Erin, his pursuit of all things pleasurable is ruthless.
Knowing how wary they both are concerning any kind of committed relationship, Alek finds a way to pursue Erin, satisfying the intense attraction between them without sacrificing the freedom they both enjoy. Sometimes the deepest passion brings out the darkest emotions. And Erin finds herself completely unprepared for the forbidden world of the young maestro and his truths and even his secrets, as she struggles to deal with her own.
Music, passion, betrayal and forbidden love spun together in one of the most romantic cities in the world.
This novel contains sexual situations and mature language. It isintended for an audience at 17+ years of age.
*********************************************
The Prelude is a book that follows a woman named Erin. She is an American girl living in Italy. She is a clothing designer working for a small, but notable design company. The company has been chosen as one of the clothing companies to design clothes for a big name maestro and his opera. He is going to want to look at the clothes before making his decision. But when Erin meets the maestro's "assistant", Alek, she can't help but feel an instant attraction. But as strong as their feelings are for each other, they both are harboring secrets that will cause a wedge between them. Will they be able to commit to each other or will their demons destroy them?
This is my first read by KaSonndra Leigh, but it definitely won't be my last. I am officially in love. Our main characters, Erin and Alek, were great. Erin is a strong young woman with some vulnerabilities. She has lost people close to her and feels responsible for the incident. She lives a very sheltered life. All of her focus goes into her work and nothing else. Alek is a super talented and driven man. At the age of 23, he is now a big name maestro from Russia. He has left his home country for a better life since his life in Russia was traumatic and very dangerous.
I loved the connection between these two characters. Alek was mouthwatering. He was quite the man whore, but after he meets Erin, he starts to change his ways. He loves Erin wit and her how she is nothing like the typical girls he chases. I loved that how despite his dangerous past, he is able to keep his head up.
I also enjoyed Alek's sister, Adriana, was great. She was like a sister to Erin as well. I loved how much she cared for her brother and saw how much Erin made him happy. If not for her, I don't know how long it would have taken Alek and Erin to stop being so stubborn. I also enjoyed Nikolai. He is Alek's best friend. We don't get much of him, but we do get a glimpse of how good a friend he is to Alek. I loved hearing the story of their bond. There are also a couple of characters that will drive you mad, specifically Alek's mom, Katerina. I couldn't stand her through most of this book. She was vicious as hell and had a very irrational hate towards Erin. Man, talk about the world's most uncomfortable dinners. But your feelings will change about her which was surprising. We also have the intriguing character Lila. She is quite the b**** as well. She didn't do much except be a b****. I have a feeling she will be making a reappearance.
I fell for this book from the get go. The story was paced just right and these characters were so captivating. I was dying to find out the secrets these characters were hiding especially Alek. I felt so sorry for him. But I love how much he changes for Erin. Well how much they change for each other. Their secrets were quite the burden along with the secrets from those they know. Your jaw will drop when you get the full story. I knew there was something, but I had no idea how big that something was.
This was a wonderful read that I just couldn't get enough of. There were a few times when Erin's excuses didn't make sense. She thought that if Alek found out about her mother, Alek wouldn't want to be around her anymore. It made no sense to given her mom's story. She was really grabbing at straws to avoid being with him. She needs to stop listening to "Righteous Me" (I loved Righteous Me and Reckless Me, made me smile). This was quite the emotional read. You will be hooked from the beginning. The secrets, the betrayal, the tension, the characters, the mystery - e
verything just came together for me. Book 2 is calling my name and it will be calling yours once you are done with The Prelude.
Rating:
*This book belongs to the following challenge*
BCC's 100 Books In A Year Reading Challenge 2013!
*********************************************
About KaSonndra Leigh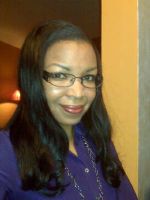 Author of the Lost Immortals Saga and the Seraphine Trilogy. I'm also a mother, blogger, reader, gardener, home renovator, and a slayer of Egyptian mummies in Tomb Raider. I believe in karma, coffee, and seriously wish that the producers of Xena would bring my favorite show ever back.
Strange things about me: everything. I am strange, odd, unusual, and generally tend to make people think I swooped down from another planet. I don't know. Maybe I did. Who knows? I'm also a member of the #zombiesurvivalcrew on twitter. So if you need protection from the undead then don't hesitate to call on us.
I was born in the race-car city of Charlotte, NC, and now live in the City of Alchemy and Medicine, NC, when I'm not hanging out in Bardonia (Lost Immortals). Most of my characters are based on people that I've met throughout my travels and adventures. People tend to stop and start conversations with me as if I've known them my entire life. Does this freak me out? Not really. My mom says that one day I'll get kidnapped by one of them. I told her that if it weren't for these lovely people then I wouldn't be able to create the stories that I do.
I have many favorite authors but there are some who truly rock my socks: Octavia Butler, Anne Rice, Kami Garcia, J.K. Rowling, Dean Koontz (on his good-book days), Stephen King (same as DK) Ann Radcliffe, Mary Shelley, Elizabeth Kostova, and so many more...
Some other common tidbits...hmm. I've watched the movie Under the Tuscan Sun almost 200 times. Seriously, the way I see it is if I keep watching it enough, then suddenly the house that Diane Lane lives in will magically appear in my backyard. I know. I have a huge imagination!
Follow KaSonndra Leigh here
: