Author

: Megan Bostic
Format: ePub
Release Date

: August 27, 2013
Publisher

: Sock Puppet Press
Genre

: Contemporary/Social Issues/Young Adult
Buy here:
Synopsis from
Goodreads
Abandoned by her mother at a young age, seventeen-year-old Sydney Warner is always vying for attention. She's a thrill seeker with a penchant for extreme sports and a fascination with death.

Withdrawn and broody David from English class is the boy of Syd's dreams, but love soon becomes just another extreme sport when Syd finds out that David has cheated on her. Betrayal, loneliness, and a shard of glass set Syd on a course of self-destruction.

Will new friends and her love of the stars be enough to pick Syd up from rock bottom and guide her to the path of forgiveness and redemption?
*********************************************
This was quite the read. This was only about 180 pages, but it packed quite th emotional punch. It is nice coming across books like this that take the time to focus on really emotional and mental issues that people tend to avoid. This book had a lot to say and I heard it loud ad clear.
This book will be a bit hard for me to review because of our main character, Sydney. Sydney has her group of friends and family that she is always hanging around. They are good to her and she is good to them, for the most part. She has this string dislike for her siblings that doesn't seem completely warranted at times and she avoids her dad and stepmom every chance she gets. One day, she finally snags the guy of her dreams. A guy named David. I honestly didn't like him from the get go. Sydney never caught on, but I did. He was untrustworthy and looked for every chance to take advantage of her. I didn't like him at all. Not surprisingly, he does something stupid. Royally stupid and it turns Sydney's world upside down. She starts to lash out and hangout with people that are not the best influence on her. She is slowly losing herself and the only way she deals with it is through cutting herself and more.
I must say, Sydney was hard to like at times. Even before things went downhill, she was kind of a bitch. She had a tendency to be a bit too judgmental. All she did was focus on what she saw on the outside and people's flaws. It made it hard to like her at times. But sticking with the book, you slowly start to see why she is that way. You understand why she acts the way she does. She seems to keep everyone at a distance. When she does let someone in and they betray her trust, she loses it. She is a such a string character Her and her old childhood friend, Elam, get together and she becomes a completely different person.
I loved how easily I could relate to Sydney. I haven't been nearly this low and done the things she did, but I know what it is like dealing with abandonment. Bostic did a wonderful job really diving into these emotions and there were a few tears on my end. Not only did she handle Sydney's emotions, but the emotions of the people the surrounding Sydney. How her actions affect them and vice versa. All the people she has a connection with play a huge part in her life. I wish the book were longer so we could see more of that. We had her friend, Zach, who I really loved. I wanted to strangle her for how she treats him in this book. But he was such an amazing guy. I loved him. We also had the friends she made later in the book like Briana. Oh my goodness, there will be tears people. It was painful what takes place with her and their friend.
The is a beautiful and heart wrenching story. I believed every page of it. It is a journey about coping and growing. I would recommend for every teen to read this along with the parents. It doesn't shy away from issues teens (and adults) deal with everyday. This is a very captivating read that was raw and open, but also will leave you with hope. Thought provoking and raw, this book is going to stick with me for a long time.
Rating:
*********************************************
*********************************************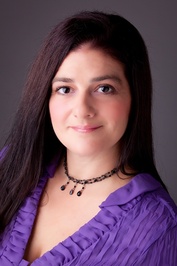 Hi, I'm Megan (pronounced with a long 'e'). I am the mother of two crazy beautiful girls, living in the rainy, but lovely Pacific Northwest. I'm the most unorganized person I know, but for me, it works. I have an unhealthy obsession with sock monkeys, love pizza, soccer, the color black, kickboxing and the sun.
As far as my writing goes, I like to write about the hard things in life, stories that make people think and feel— that resonate with them for days. Part of my goal is to live life profoundly, with enough passion and adventure, maybe a little chaos, so that I may become a great writer. I aspire to never stop learning and growing and to continue trying to perfect my craft.
One of my favorite functions as a published writer is to inspire others. I love visiting schools and libraries and motivating aspiring writers to finish their stories and never give up their dreams.
When not writing, I'm trying to get my kids to clean or do homework, watching my older one play soccer, my younger one's music gigs, listening to sad songs, hanging out with friends, strolling the ocean beaches, or walking the Narrows Bridge.
Aside from writing fiction, I also, though sporadically, dabble in poetry, blog regularly, vlog irregularly, having three video series: Chronicles of an Aspiring Writer, Middle Aged Angst, and currently Creative Chaos all viewable here.
Follow Megan Bostic here:
*********************************************
********************************************